This is our most recent partnership, and we're very proud of it: participating with PlusValue to the REIsearch project, which will involve European news operators and citizens to describe the Future of Internet.
For the project we have harvested hundreds of thousands of public expressions on major social networks in which European Citizens expressed about their view on the Future of Internet, in 54 languages. You can see HER's contribution to the project HERE, on the visualizations page.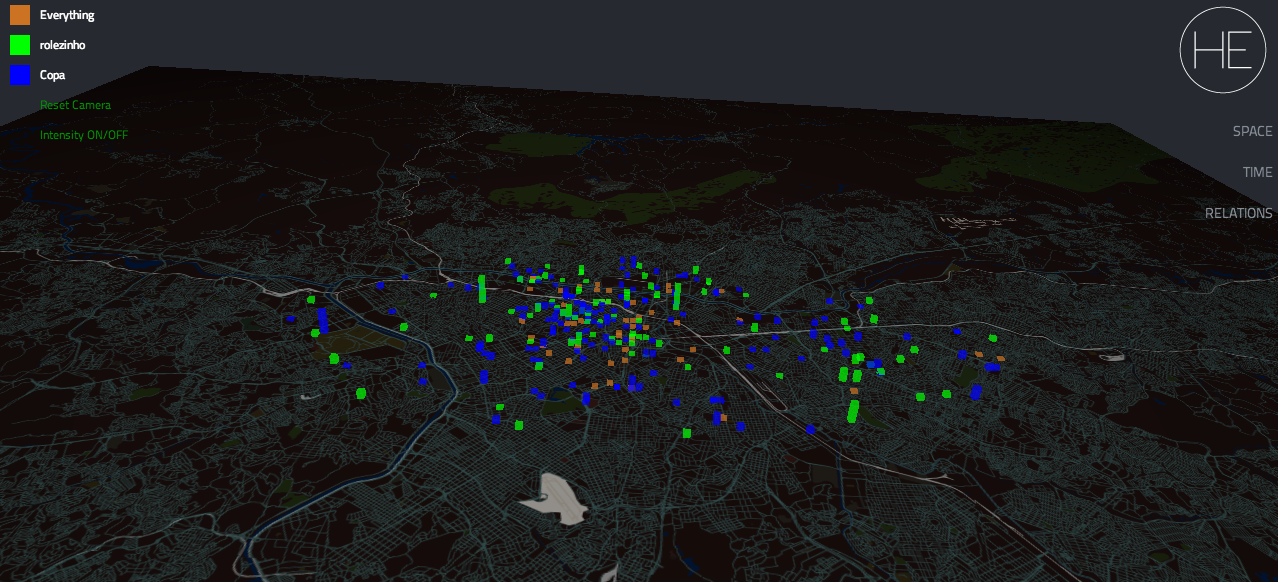 Generating Open Big Data
At Human Ecosystems Relazioni we transform cities, territories, buildings, organizations and communities in Open Big Data Generators.
Understanding
We use multiple techniques and technologies to understand these large quantities and qualities of data: Natural Language Analysis, Emotional Analysis, Geographic Analysis, Network Analysis, Machine & Deep Learning.
Visualizing
We visualize BigData, in real time and offline, to gain better understandings of the phenomena we observe, and to achieve different types of comprehension, for citizens, managers, researchers, planners, administrators, strategists, designers, and more.
Cultural Acceleration
We use all of this to create new spaces for engagement and action. Whether it is to bring communities together in shared actions, to understand the strategies to develop the city's culture and business, to choose the directions and markets along which to direct an enterprise, or to comprehend how to address complex problems through data, technologies and, most of all, people's active engagement, we bring data in accessible forms to the users who need it most, in ways which are suitable for them, and we assist them in creating change.
Some Examples
Here below you can find some of the things we did with multiple cities and communities in the world. Get in touch with us to know more.
Contacts
Human Ecosystems Relazioni s.r.l.
via di Porta Labicana 17, 00185 Roma, he-r@pec.it
C.F. e P.IVA 14108891004, REA CCIA – sezione speciale "startup innovative": RM – 1497519
HER, Human Ecosystems Relazioni