Baotaz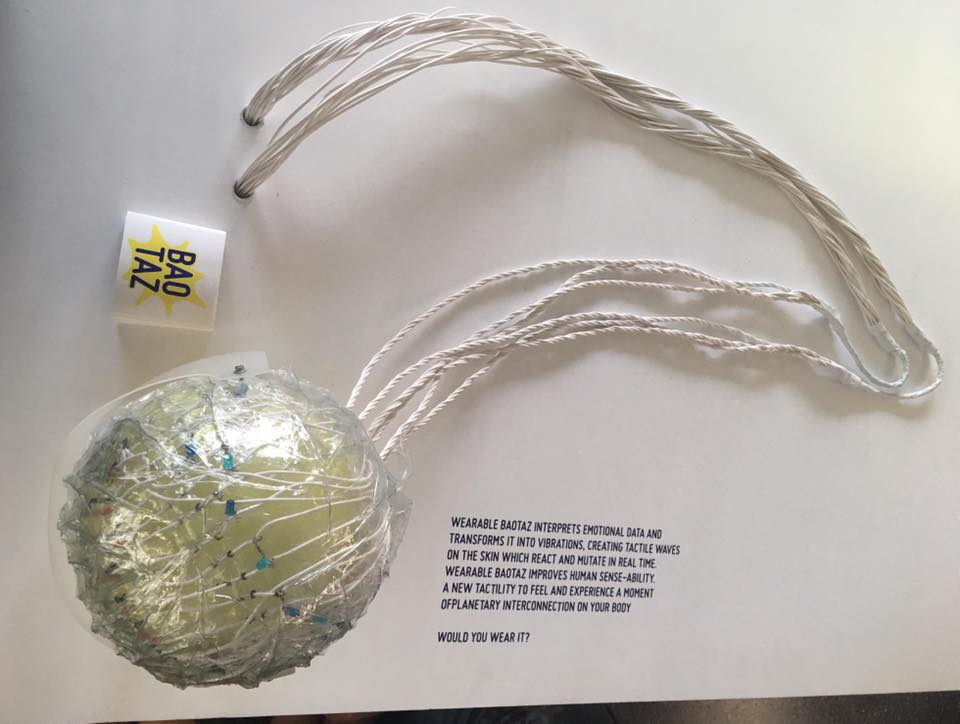 How can we create an augmented sense related to planetary phenomena, using a wearable technology ?
A summer school, an exposition at The Triennale of Milan, a research project involving the Neuromed Foundation, all together to explore ways in which acquire augmented sensitivities that  interconnect us with the planet.
In August 2016 we have worked on the creation of "La Cura" Summer School, hosting, along with Art is Open Source and Nefula, more than 40 researchers, designers, hackers, sociologists. anthropologists and innovators from all over the world . All of them have cooperated in order to design an augmented sense: a wearable device  that develops on our body  a  new sensibility regulated by data. Depending on how data emerge – in real time-  in relation to a specific process (possibly , one of worldwide importance), our wearable device  stimulate the body in a proper way: it creates a new tactfulness on skin, technology augmented, that allow us to  detect what is happening, in a direct and accessible way.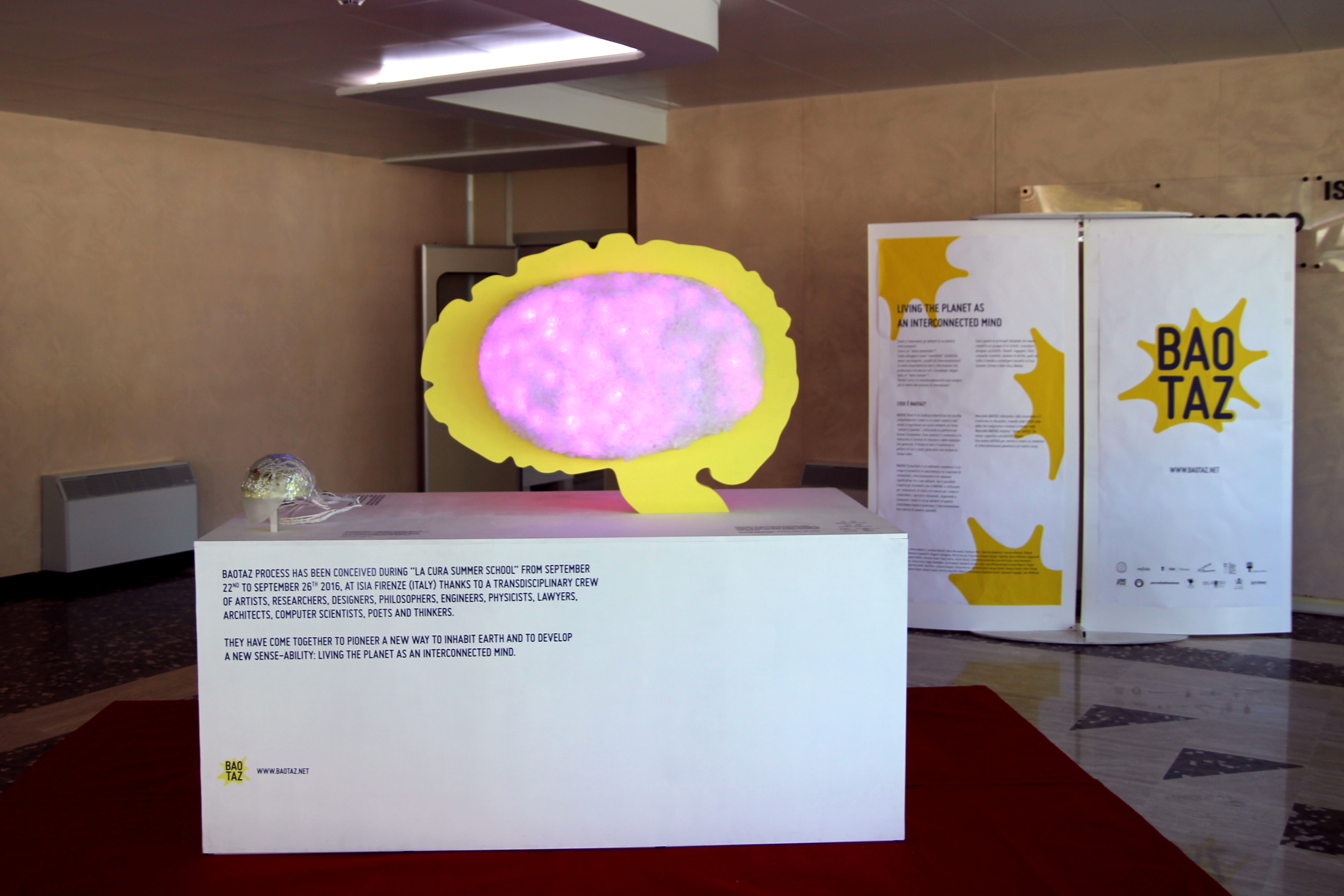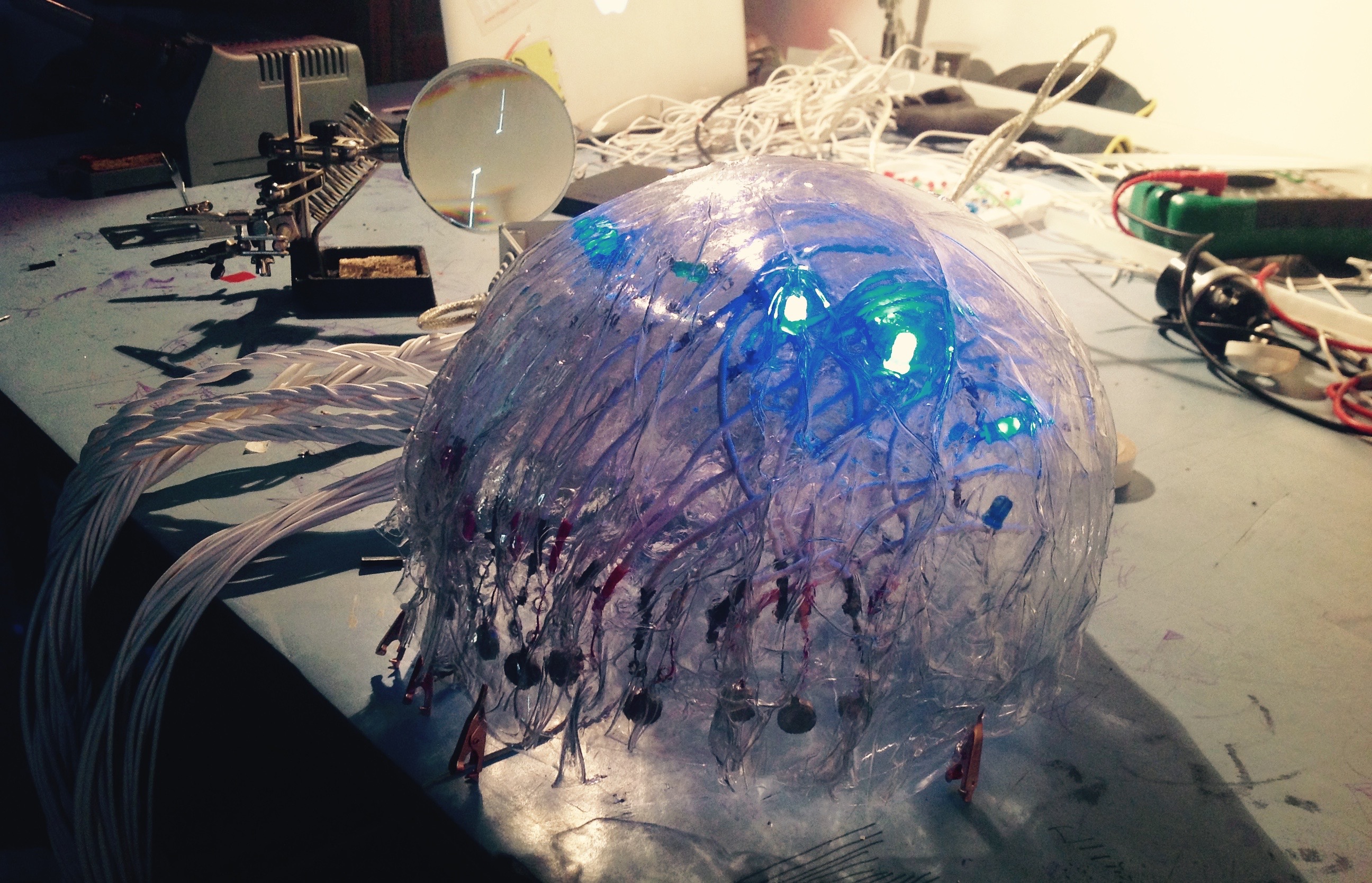 This is a very peculiar research, since it combines advanced technologies  (BigData, wearable technologies, Internet of Things). scientific disciplines (for instance, Neuroscience, to design devices able to stimulate body in a clear and useful way), art and creativity (to design the device, making it aesthetically pleasing, comfortable and suitable to human body ) with social political and critical considerations (regarding privacy, human rights and biopolitics).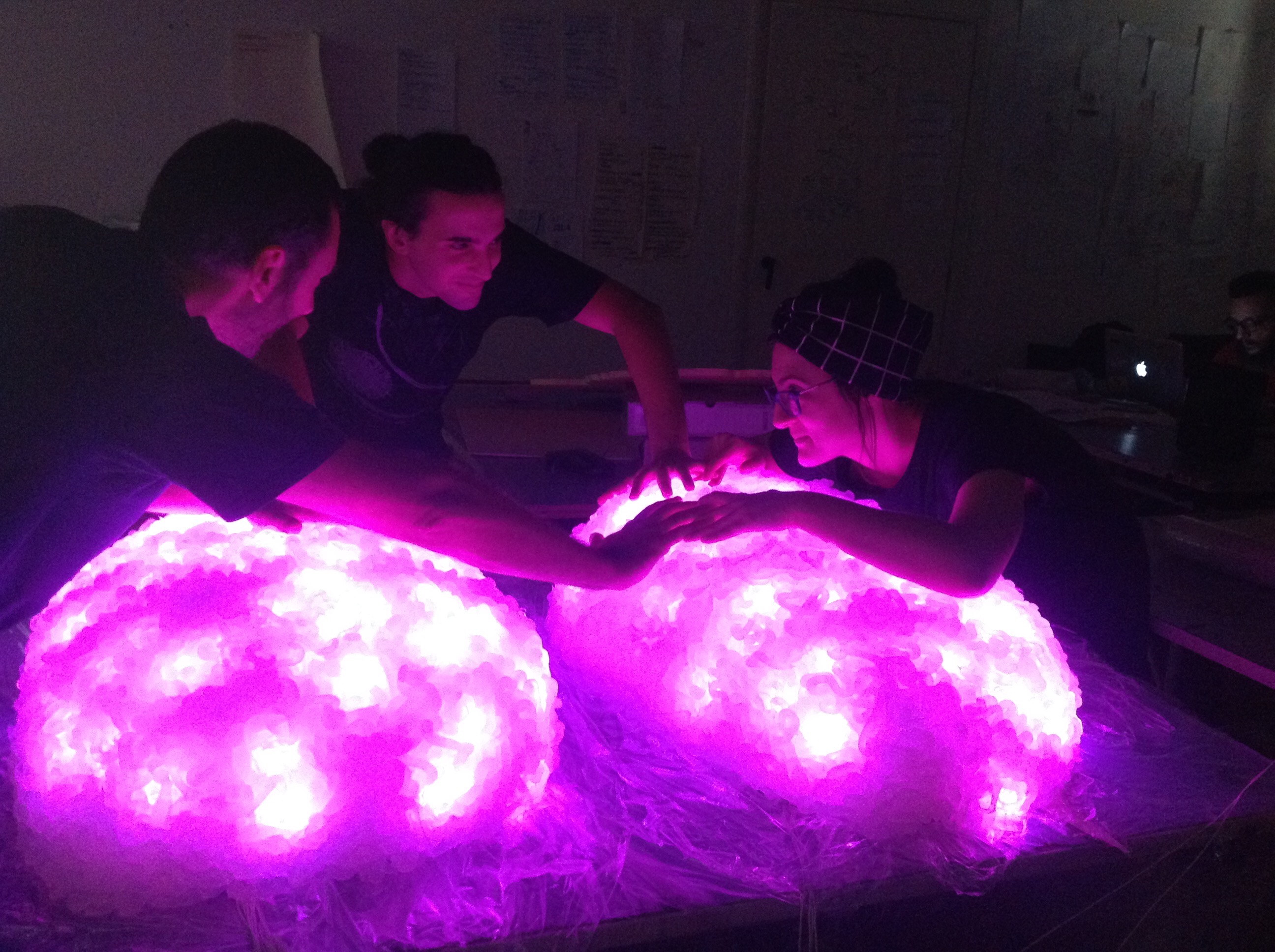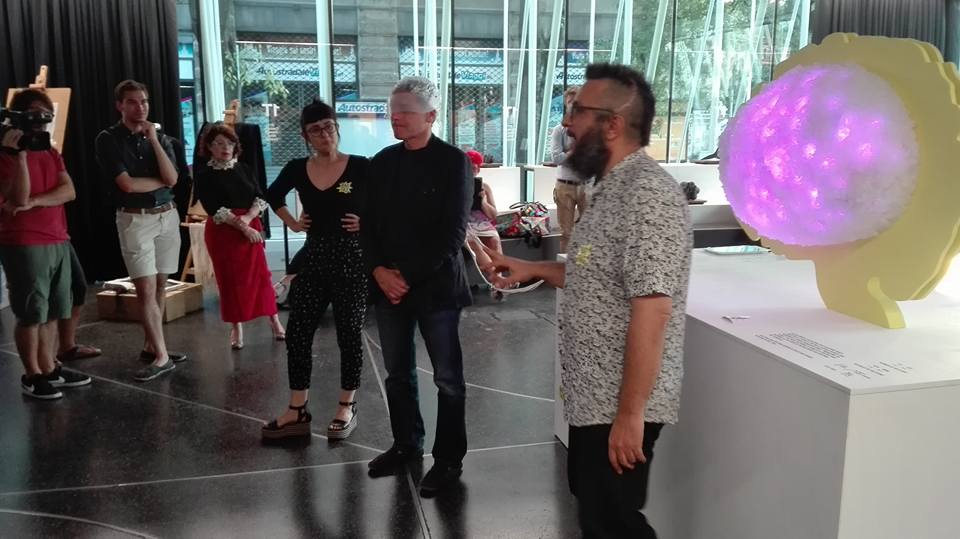 The first show of the outcomes took place at the Triennale of Milan, on occasion of the conference Condividi la Conoscenza, in early September 2016.
The aim of the conference was to discover a new way to "inhabit the planet". For this event the Baotaz wearable device has been arranged for detect expressions on "inhabit the planet": messages posted on the main social networks  (Facebook, Twitter, Instagram) on the topic "inhabit"( city, planet) and on the one about "collaboration between people" (living the planet as an interconnected mind) have been collected and turned on tactile vibes . In this way who was wearing the device could perceive on his skin the emotional state of those expressions.
After that, between September and October 2016, Baotaz has travelled to Neuromed Foundation, in order to take part of the Night of European researcher and to start the research process that later has involved all the partners.