Infosfera. The Futures of Information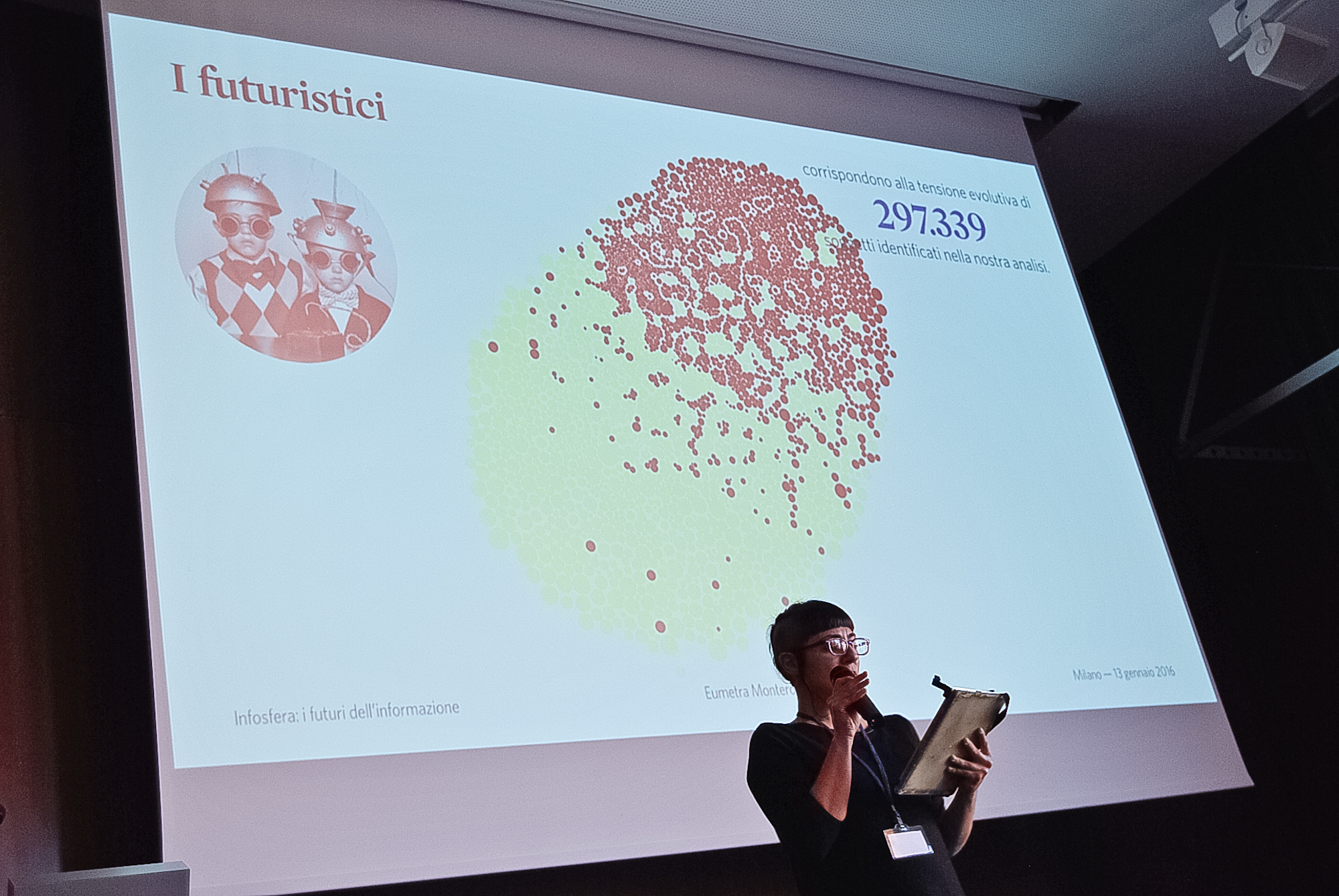 Overview
A market analysis to understand the evolutions of media production and consumption, realized in collaboration with Eumetra Monterosa  Research Institute and supported by Nefula – Near Future Design Laboratory.
A new methodology mixing traditional tools, big data, netnography and near future design.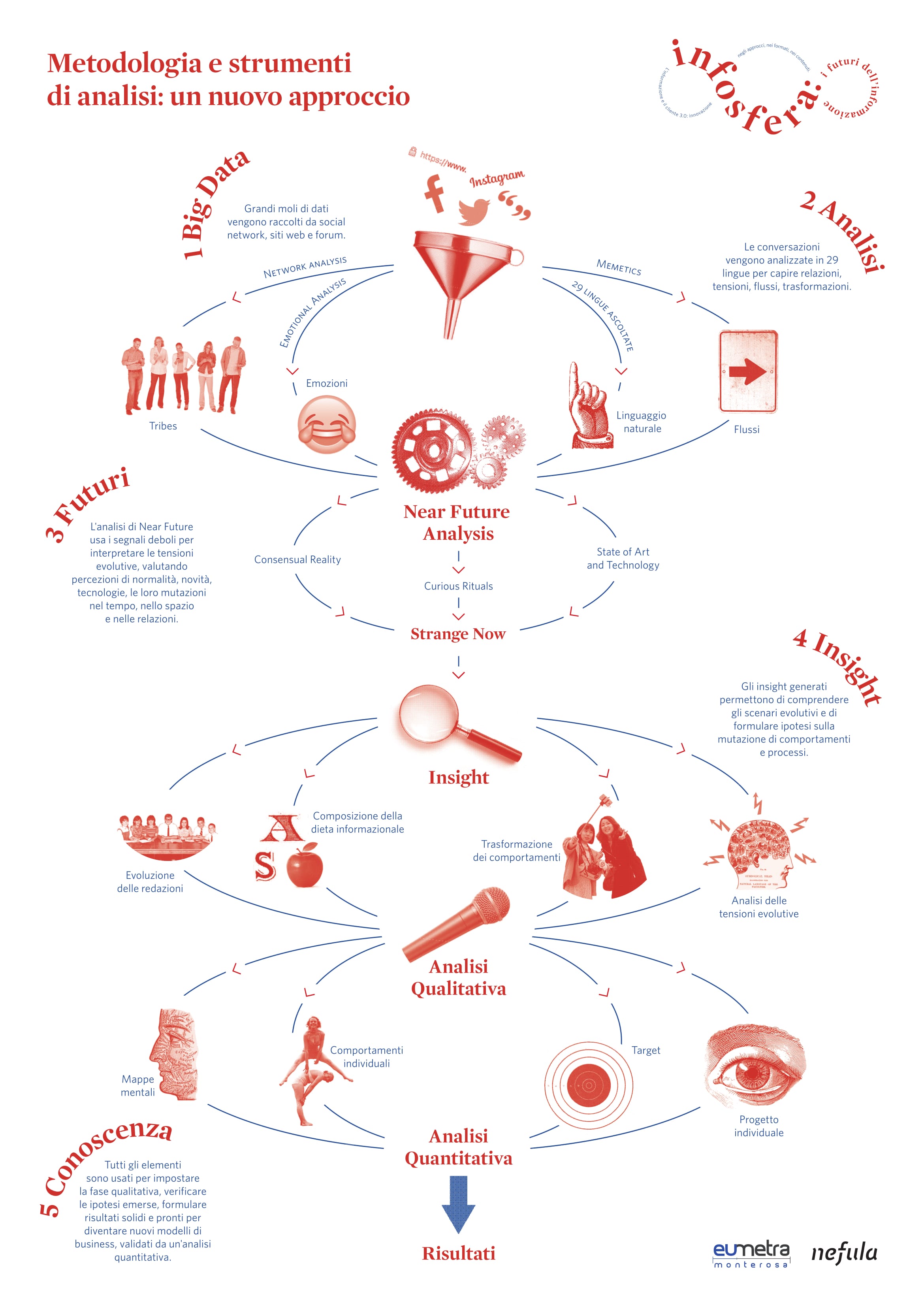 How to deal with a complex and constantly evolving present? How to act in a context where the word is being populated by increasingly critical individuals, whose identities are more and  more defined, who wish to take an active part in decisional processes of market, as protagonists and no longer as mere consumers?
Which approaches and analysis tools can we use to support institutions and corporations in managing the innovation challenges, in order to turn them into opportunities?
Infosfera – Information futures is the collaborative effort of three research institutions to join their own methodologies and to experiment new approaches, which are able to support companies and institutions in facing up the evolutionary speed of contemporary.
This approach combines the best Eumetra Monterosa's quantitative and qualitative research tradition with Human Ecosystems expertises on Big Data analysis, digital ethnography, cutting edge technics and technologies such as Network, Emotional and Natural Language Analysis with Near Future Design methodology by Nefula. All of it allow researchers to detect weak signals and tensions used to design near future scenarios, that are able to became new business models adoptable on the market.
The online ethnographic analysis (42 countries, 29 languages, 1.574.841 conversations, 3 months of observation) has involved the main social network (Facebook, Twitter, Instagram), major website, forum and specialised groups (indexed by Google and Alexa) and the detection of job advertisements on more than 200 international newspapers.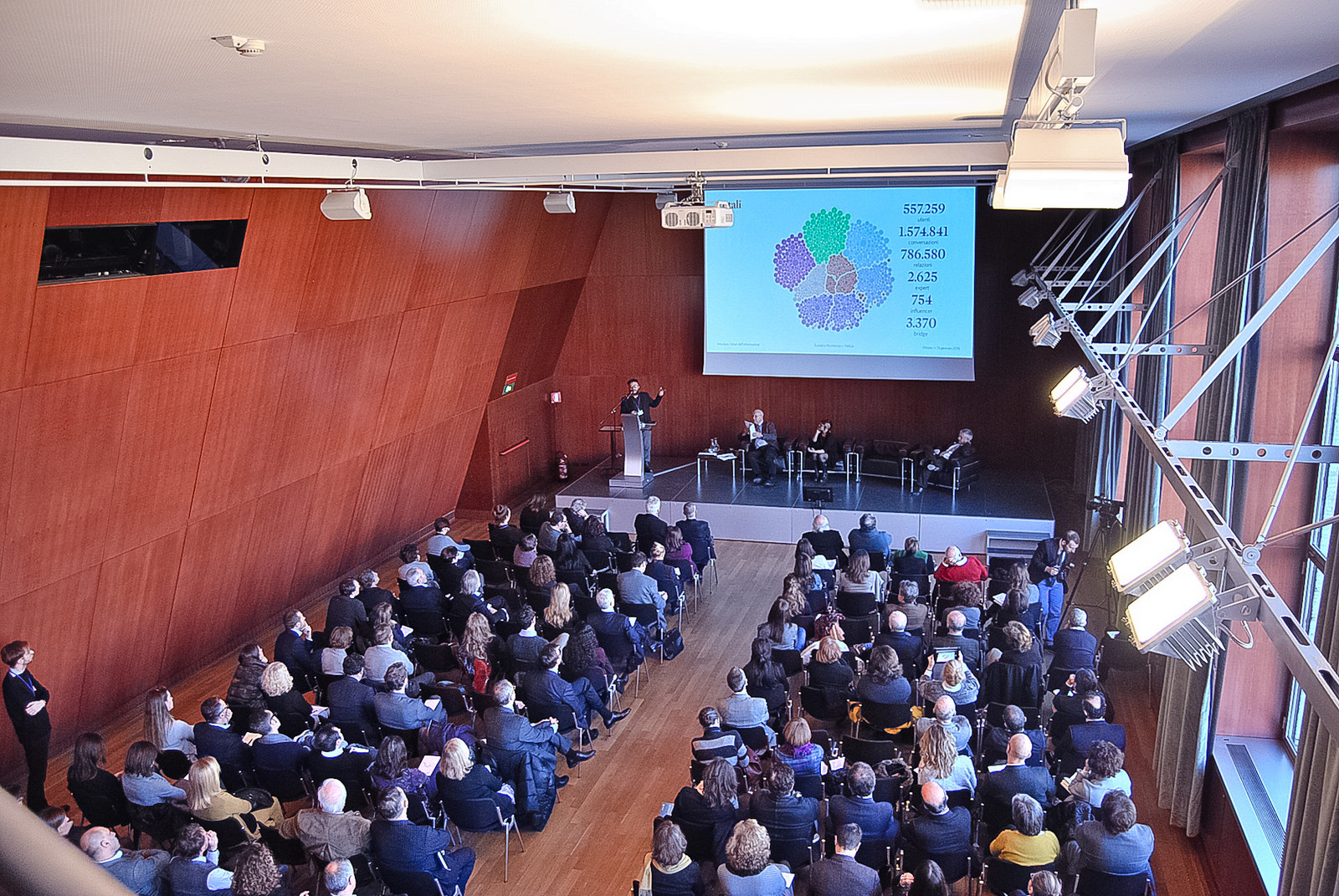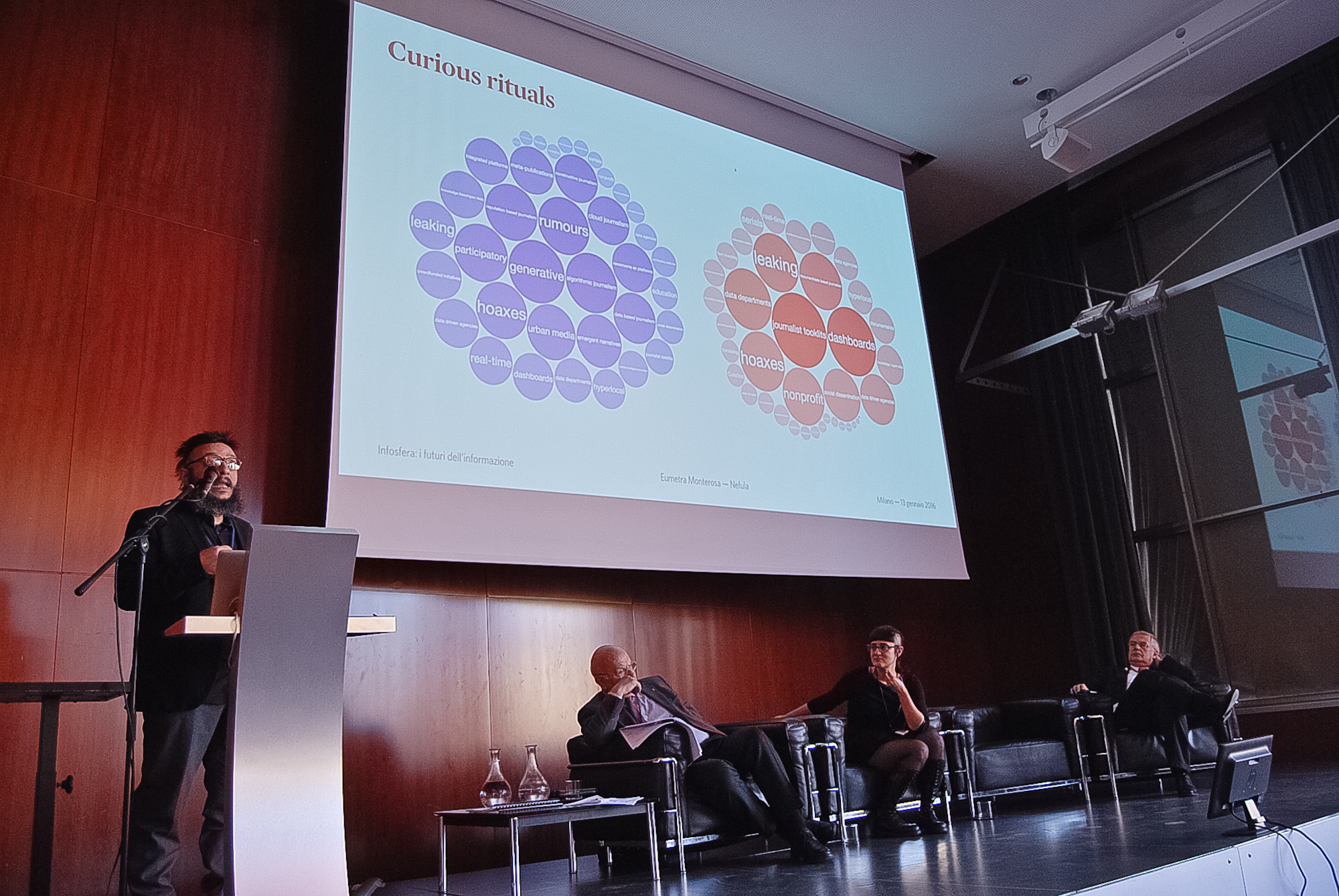 The qualitative analysis is focused on four preferential targets: young, educated and digital natives (twenty years old); professional, young adults (30-40 years old); cultured women (forty years old); middle age managers (fifty years old). The research has been pointed out with mini focus, observations, in depths individual interviews.
The Near Future analysis has outlined three emerging ethnographic universes: "the Conservatives", "the Futuristics" and "the Algorithmics".