Sao Paulo: a city in real-time and water crisis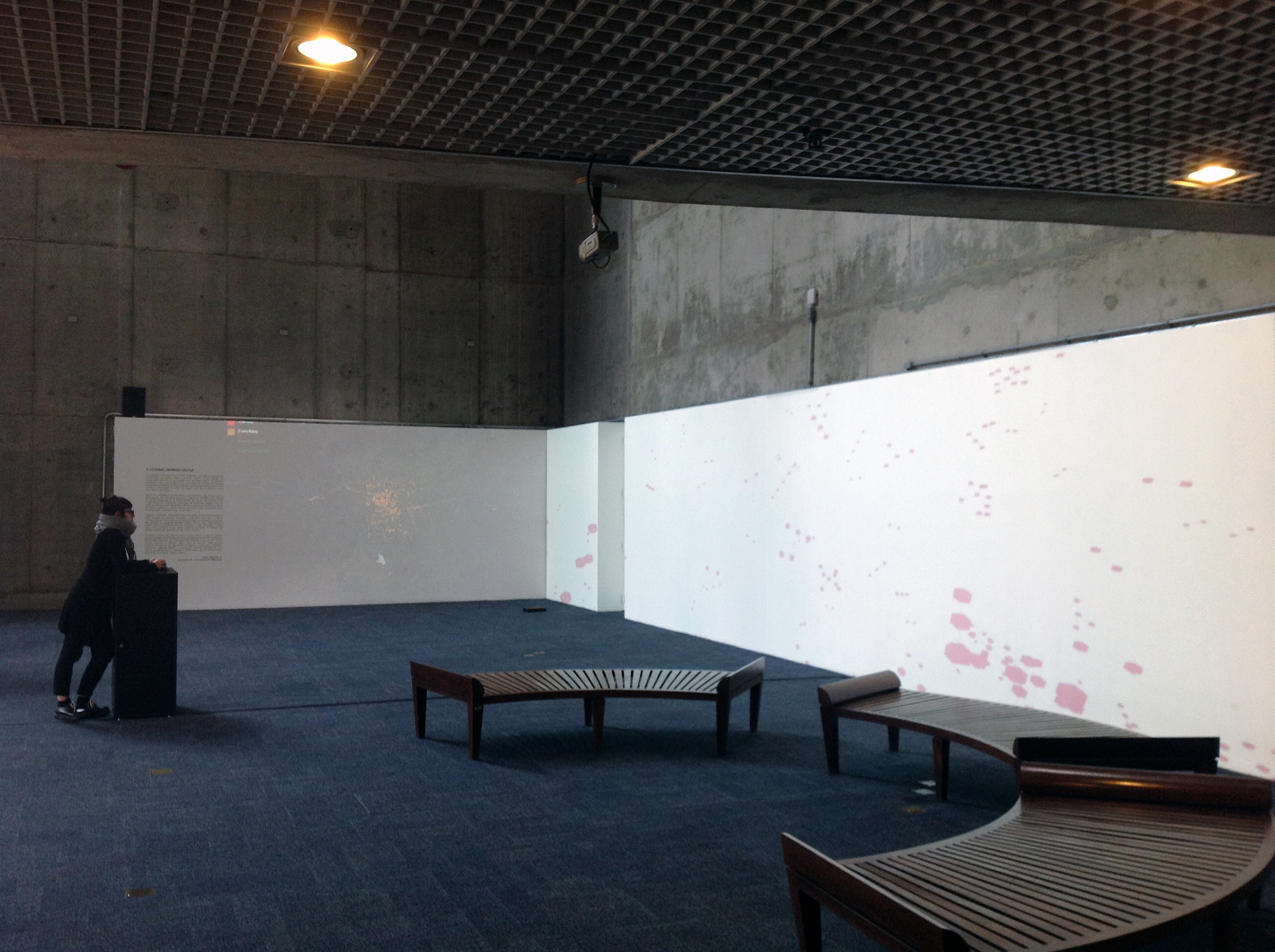 A city in real-time where citizens explore their relational public space.
How can a system of real-time city visualization support citizens facing a major crisis such as the Sao Paulo water's one?
Together with SESC and Universidade Metodista we have realized the Real Time Museum of Sao Paulo, which was installed at SESC Vila Mariana.
The installation was created for the  International Meeting on Culture and New Technologies.
During the event, citizens and visitors had the chance to experience the city life in real-time and visualize its manifestation through millions of contents posted hourly on social networks.
(In the image: the installation space at Sesc Vila Mariana)
Those contents were gathered in real-time and analyzed to understand themes, places, relations and emotions of the city, exactly in the way they were expressed and perceived by citizens.
(In the image: the relational ecosystems of S. Paulo)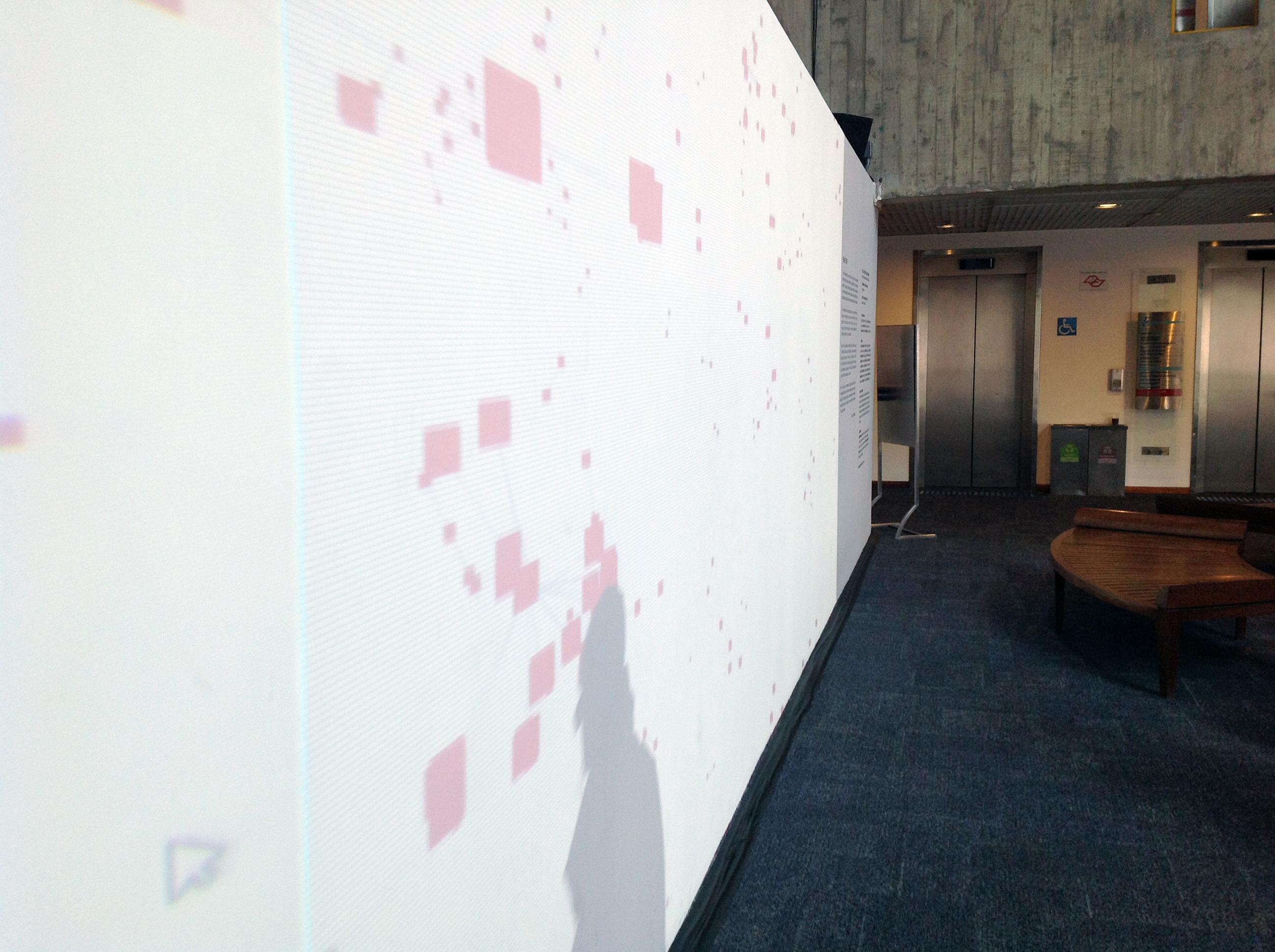 << It is an innovative and provocative project. Working with Salvatore and Oriana will stimulate research, as well as opportunities for collaboration with civil society >>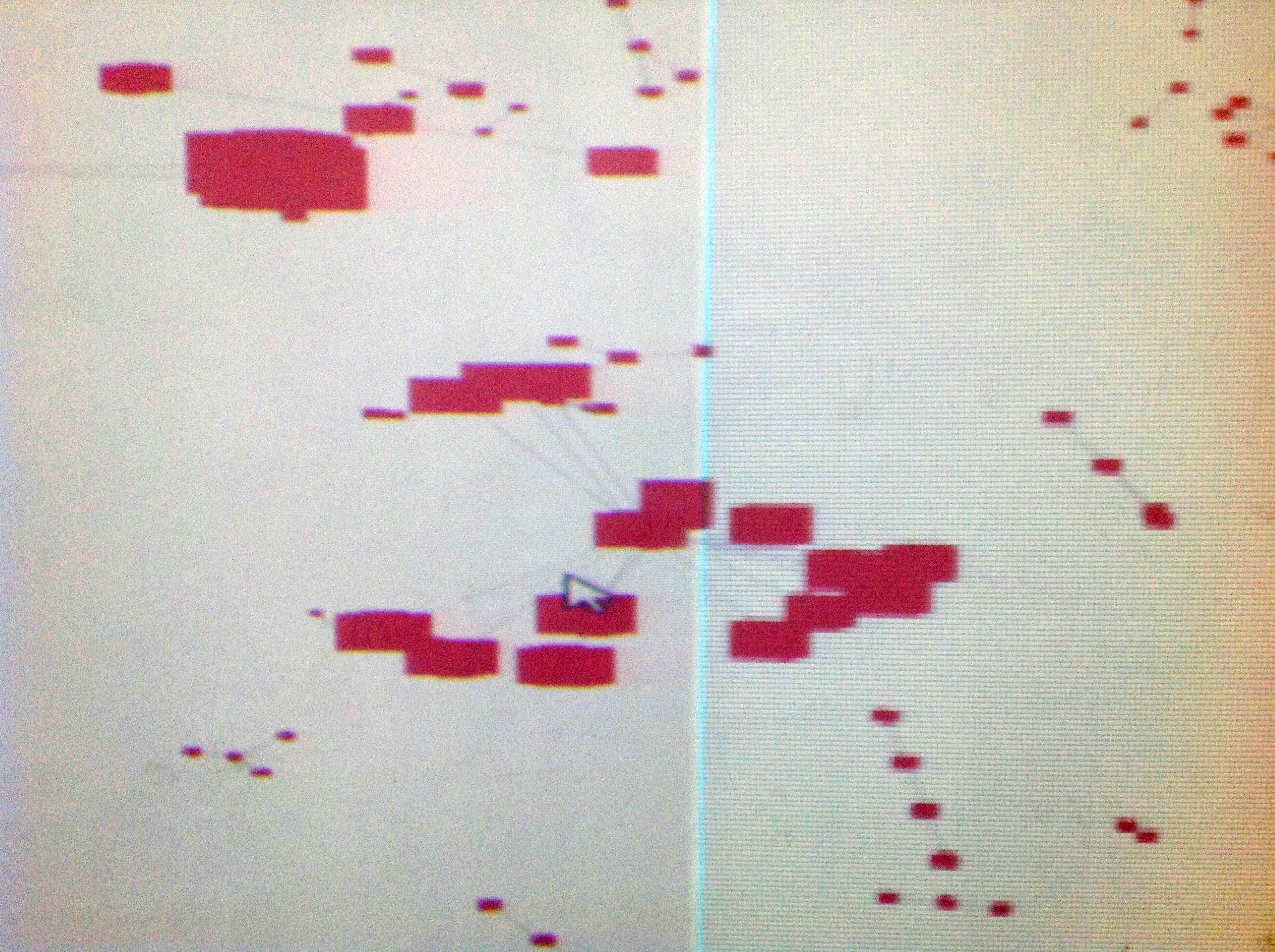 Thanks to several workshops, people of any kind -designers, artists, researchers, citizens, children, elders and more – learned how to use data collected by Human Ecosystems.
(In the image below: workshop session at Sesc Vila Mariana)
From one of workshops emerged the urgence to gather information about a crucial topic: the severe water crisis that was happening, at that time, in Sao Paulo.
On top of that, due to election campaign (both at the national and city level), obtaining information about the water crisis was a major issue, as the lack of information was used to gain politic and media power.
(In the image below: people talking about the watr crisis in S. Paulo)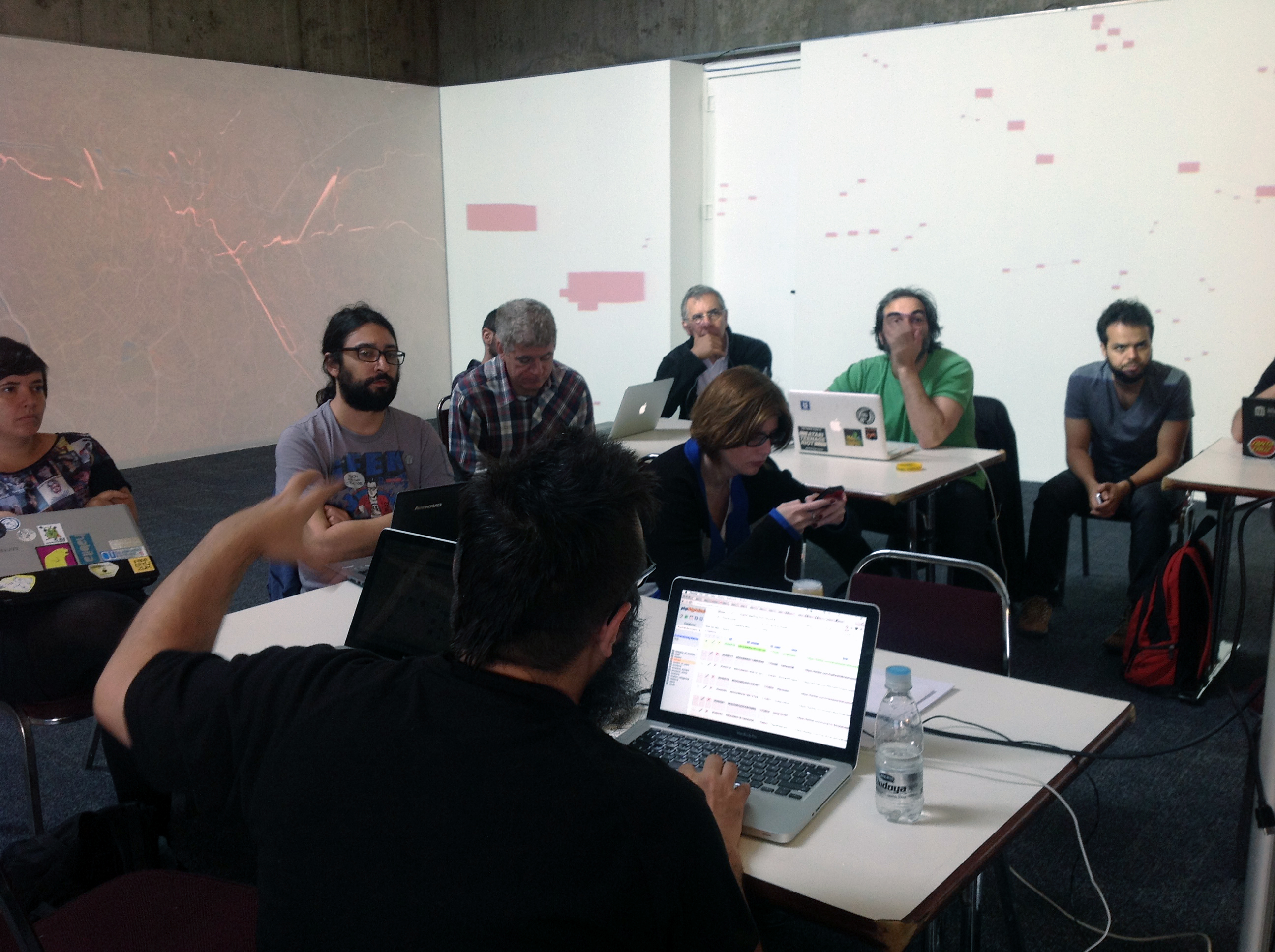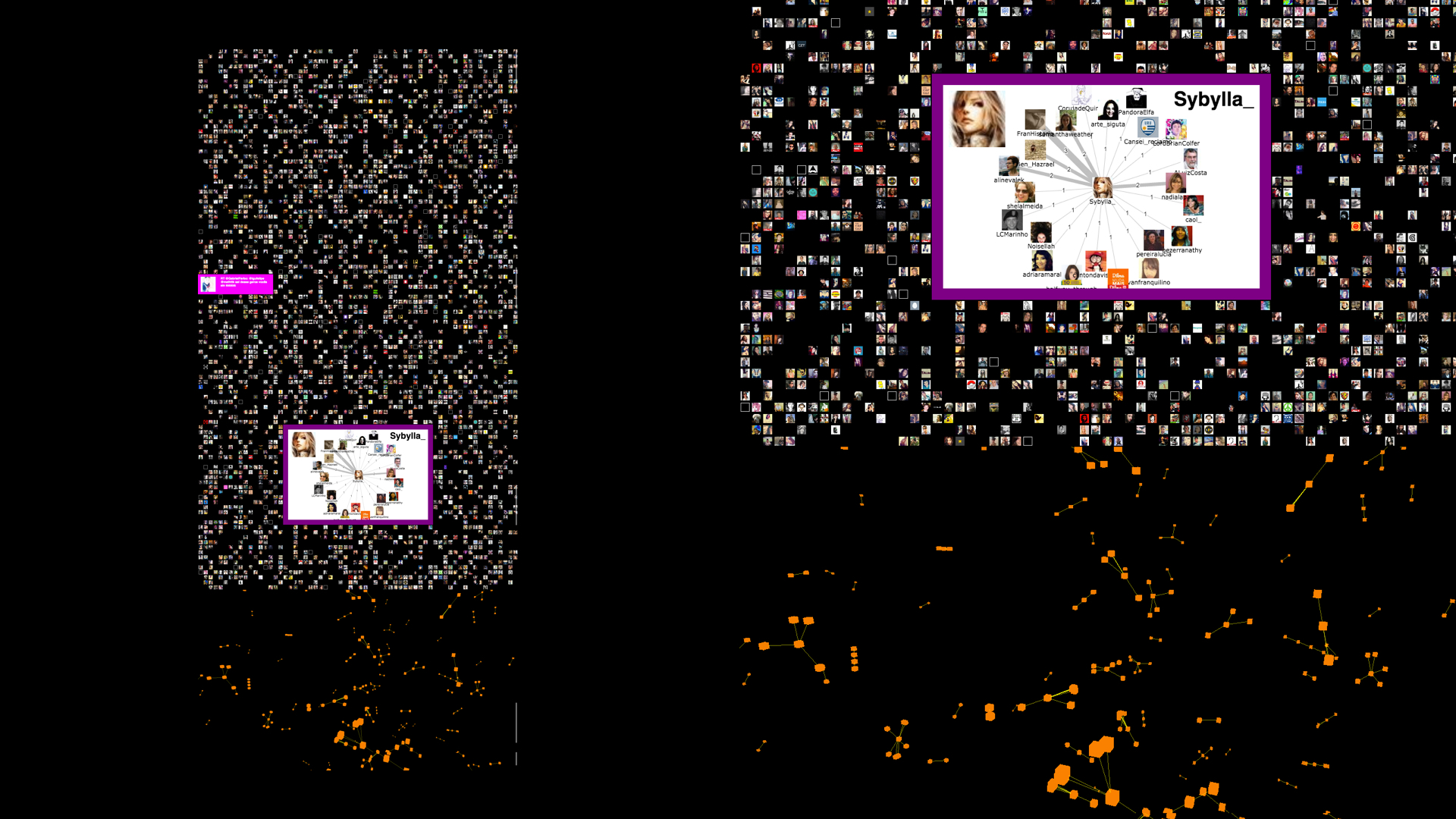 Participants proposed to use Human Ecosystem to get a better comprehension of the water crisis in town.
As soon as the set up was ready, it has been possible to collect extensive information regarding the places most heavily affected by the crisis and about people behaviours related to water crisis.
These ranged from demonstrations and protests to new professions (bearers of water, installer of rain water tanks and so on); to collaborative or illegal practices such as people publishing tutorials to explain how to extract water from emergency system; to more romantic one such as  love stories.
Researches, artworks, services, group of activist and ecologist and more manifestations originate from this action.
It is a practical evidence of one the way in which Human Ecosystems can be used  to generate innovation,  citizens auto organization, sense of community, ability to build a share capital and to initiating cultural speed-up processes.