07apr9:00 pm10:30 pmSTOP 4# BodyQuake at Nuovo Cinema Palazzo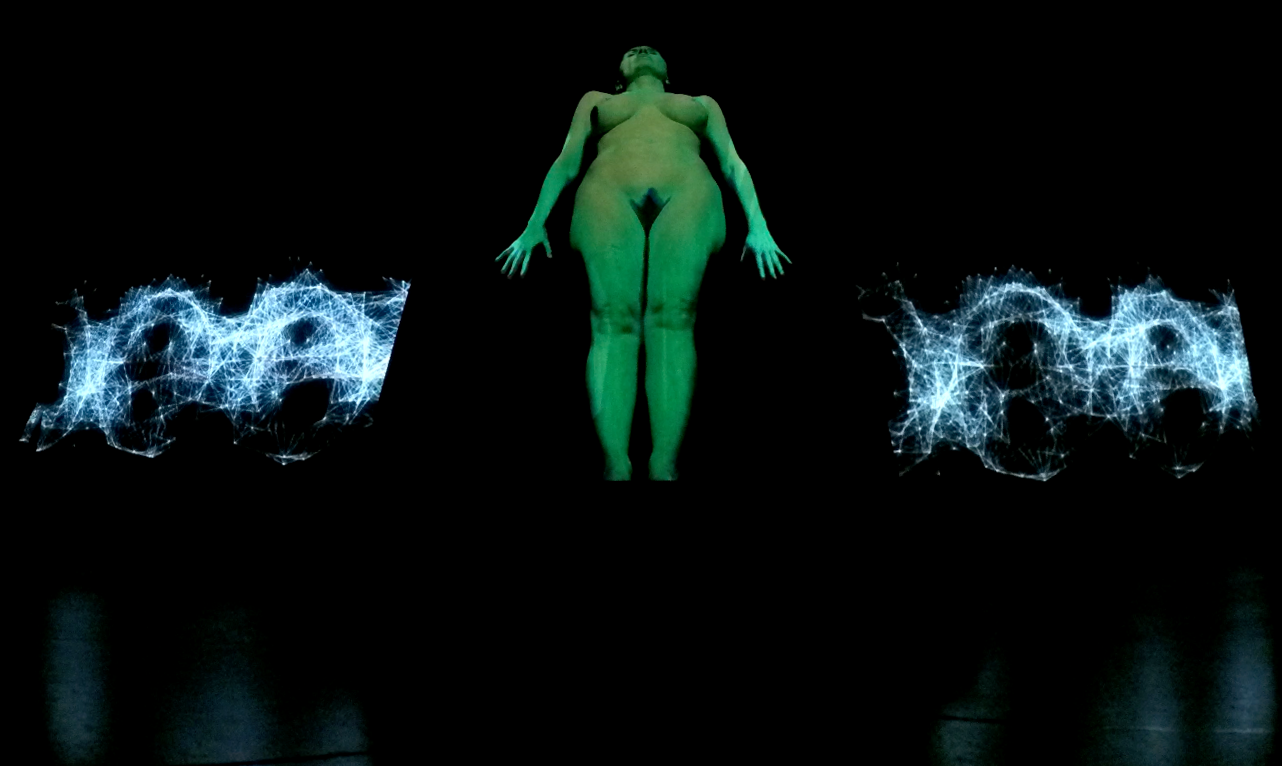 Event Details
Un concerto per corpi e dati. Un "rituale data-driven" interconnettivo che rimette in discussione il nostro rapporto con la malattia e la ricerca scientifica.
Her: She loves San. Lorenzo culmina al Nuovo Cinema Palazzo, in un appuntamento serale a cura del Collettivo Circuiterie, fra performance e musica elettronica.
In scena per la prima volta a Roma la performance BodyQuake, seguita poi da un talk con gli artisti Salvatore Iaconesi, Oriana Persico, Francesca Fini e la curatrice Arianna Forte. A conclusione della serata, un breve concerto a cura di Circuiterie, un quartetto di soli strumenti elettronici (campionatore, laptop, sintetizzatori) su una partitura aperta ideata da Adriano Lanzi (con Adriano Lanzi, Ascanio Borga, Tiziana Lo Conte, Gianluca Natanti).
BodyQuake – Art is Open Source/ Human Ecosystems Relazioni & Francesca Fini
BodyQuake è un concerto per corpi e dati. Un vasto insieme di dati sull'epilessia, messi a disposizione dalla Fondazione Neuromed, è ora visualizzato in modi innovativi, utili alla ricerca scientifica, che diventano sorgenti di suono e immagine della performance artistica, creando un nuovo spazio di esperienza e immaginario. Alla base di BodyQuake c'è una riflessione sulla separazione e sul potenziale distruttivo della malattia, che può portare a un profondo isolamento che riguarda non solo il malato ma anche amici, familiari e potenzialmente tutta la società. Tramite la performance, la crisi epilettica e i dati della ricerca diventano una esperienza estetica: tangibile, udibile e soprattutto condivisa.
(https://www.he-r.it/project/bodyquake-medical-data-art/)
Qui il programma completo di Her: She loves S.lorenzo
---
The main appointment of Her: She loves San. Lorenzo will take place at Nuovo Cinema Palazzo in collaboration with Collettivo Circuiterie.
The performance BodyQuake will be shown for the first time in Rome, followed by a talk with the artists Salvatore Iaconesi, Oriana Persico, Francesca Fini and the curator Arianna Forte.
Time

(Saturday) 9:00 pm - 10:30 pm
Location

Nuovo Cinema Palazzo

Piazza dei Sanniti 9/A, Roma