07apr4:30 pm5:30 pmSTOP1# Opening exhibition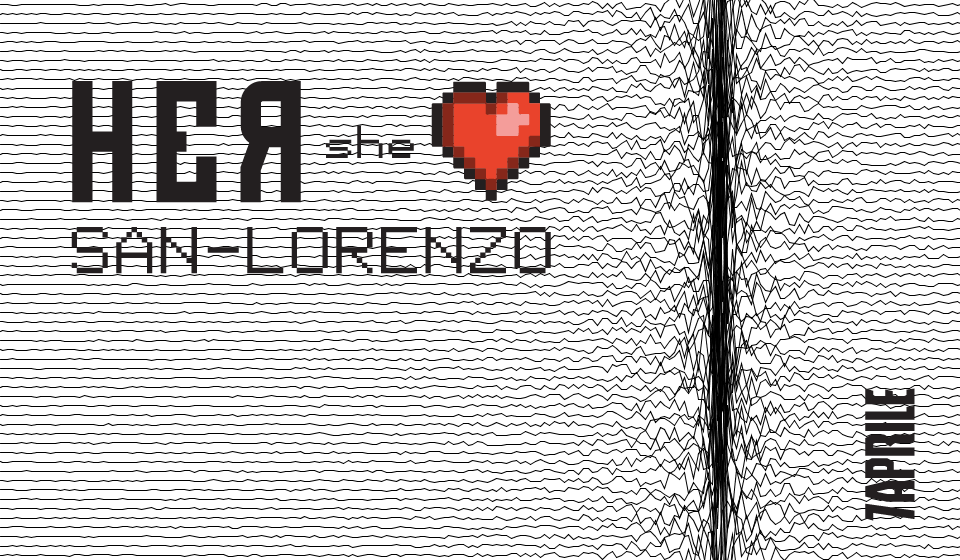 Event Details
Tre opere che esplorano il rapporto con la città e la relazione con i dati, presentate dagli artisti 

Salvatore Iaconesi, Oriana Persico e Alessandro Ottenga.
La prima tappa di Her: she loves S. Lorenzo parte dalla sede operativa di Human Ecosystems Relazioni con la presentazione delle 3 opere in mostra:  10 Minutes Detroit,OneAvatar e #MosaicoTorino con gli artisti Salvatore Iaconesi, Oriana Persico e il collettivo Dead Photo Working. Al termine l'anteprima della conferenza DDI – Data Driven Innovation con Alessandro Ranellucci. 
10 Minutes Detroit – Human Ecosystems Relazioni – Arti is Open Source
La raccolta di dati restituita in visualizzazioni infoestetiche è alla base del lavoro di HER. In 10 Minutes Detroit tutta l'attività sui social network che si è originata a Detroit il 30 Giugno 2014 è dispiegata e visualizzata nell'opera.
(https://www.he-r.it/project/10-minutes-in-detroit-2/)
OneAvatar–  Arti is Open Source
OneAvatar è un'opera in cui le azioni che compiamo nel modo virtuale hanno conseguenze in quello fisico. Tramite una tecnologia indossabile, realizzata nel 2008, corpo e avatar del performer sono connessi e condividono le stesse esperienze: il tuo avatar si fa male, tu ti fai male, il tuo avatar muore, anche tu muori…
(http://www.artisopensource.net/projects/oneavatar/)
#MosaicoTorino – Dead Photo Working
Un'installazione di arte pubblica site-specific in cui 5.184 fotografie pubblicate su Instagram con l'hashtag #mosaicotorino compongo il ritratto collettivo della città di Torino.
(https://www.youtube.com/watch?v=uiAdWiO6kwg)
Qui il programma completo di Her: She loves S.lorenzo
---
The first step of Her: she loves S. Lorenzo will start from the Human Ecosystems Relazioni headquartier with the presentation of the exhibition and of the artworks shown: 10 Minutes Detroit, OneAvatar and #MosaicoTorino with the artists Salvatore Iaconesi, Oriana Persico and  Dead Photo Working collective.
Time

(Saturday) 4:30 pm - 5:30 pm
Location

HER/4Changing Headquarter

Via dei Rutoli 2, Roma