Innovation Ecosystem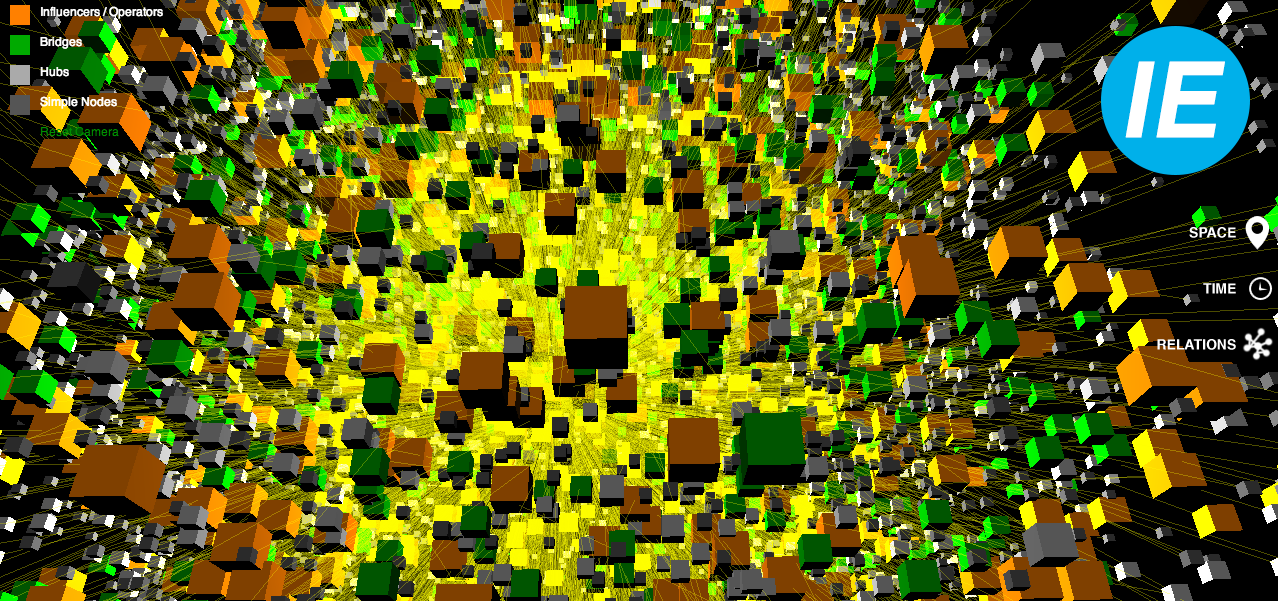 How is the topography of the Innovation Ecosystem in Italy?
Who are the major influencers? Who are the Hubs? How do information circulate? What are the main foreign influences?
How can we map the Italian Innovation Ecosystem by using social networks?
Italian Innovation Ecosystem in real time has been featured, for the first time, at the Internet Festival 2013.
The Ecosystem creates an observatory on social networks that gathers in real time conversations regarding innovation technology, the entities involved and the exchanges of information and knowledge between them.
The result of this process is a relational geographic map that evolves over time and allows us to investigate the developing clusters in the Italian innovation, the relationship of communication and attention, the way in which the collaboration and the interaction take place, the news' journey, the opportunities and the knowledge in the complex process of innovation.
This system experiments a complexity-oriented approach in order to have a better comprehension of dynamics of human ecosystem; furthermore it uses methods and techniques of Anthropology, Netgraphy, Human and Cultural Geography.
Data are issued as Open Data, so that they could be freely used and enhanced in research field, applications and services.